shopping_basket
Carrello(0)
Nessun prodotto nel carrello
4G180 v.2 hotspot router wireless portat. slot SIM mobile 4G
Sizes: 0
Box: 60
Color: Black
Certificate: CE RoHS FCC
Comp. brand: Tenda
Tempo per la consegna 24/36 Ore
verifica Prodotti Certificati 100%
Sconti sul volume
| Quantità | Prezzo unitario | Salva |
| --- | --- | --- |
| 2 | 70,29 € | Fino a 7,40 € |
NT-4G180 3G/4G/LTE Mobile Wi-Fi hotspot
Tenda 4G180 Mobile WiFi is a high-speed packet access mobile hotspot. It is a multi-mode wireless terminal for Small Office and Home Office and sightseer .
Impressively Fast and Reliable 4G Connection
Featuring the latest 4G LTE mobile internet, 4G180 delivers up to 150 Mbps download speed so that you can enjoy a lag-free HD movie and video chats and as well download files in seconds.
Secured Network in Your Pocket
Unlike public WiFi, the 4G180 offers great peace of mind with your own password protected WiFi, You can now protect your confidential business and personal data
Sufficient Battery Runtime: Up to 10 Hours
Equipped with a powerful 2100 mAh battery, 4G180 is able to work effortlessly up to 10 hours and a week in standby.In addition, the battery is chargable, removable and replaceable
Portable Smart Gadget On The Go
Elegant and compact in design, this pocket-sized smart gadget is a must-have that provides easily accessible wifi during your travel, business trips and outdoor activities.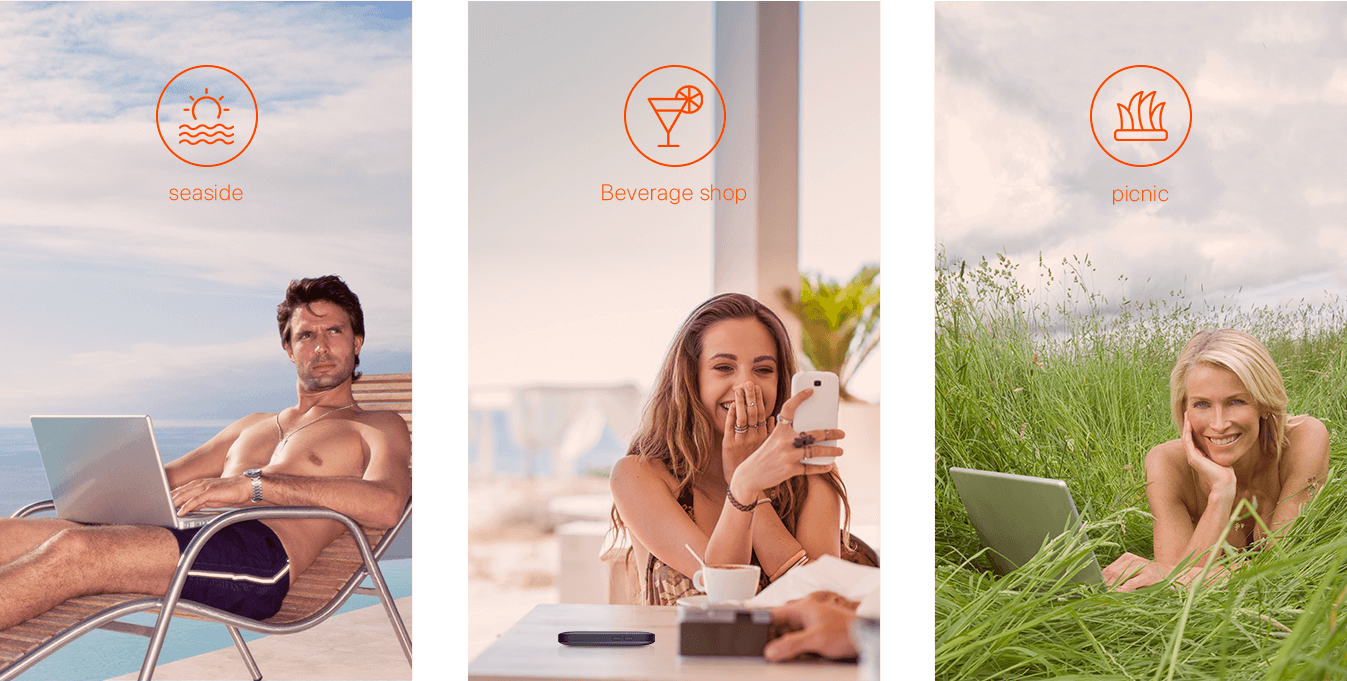 Easy and Instant Access to Cellular Network with SIM card
The plug-and-play device comes with a Micro SIM slot. Where there is mobile cellular internet there is hotspot available.You can move with your MiFi anywhere.
16 altri prodotti nella stessa categoria: